Gallery > Railways > UK > Ffestiniog Railway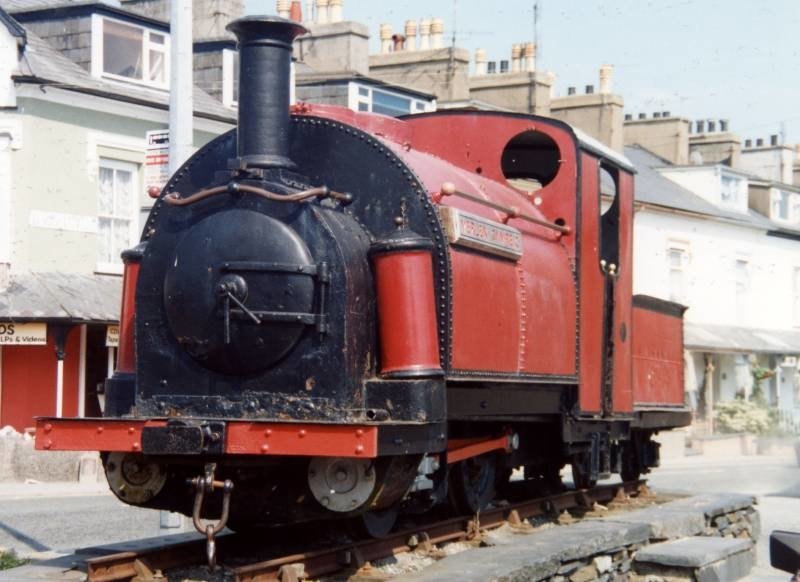 Welsh Pony
A George England loco built 1867. The boiler was condemned in 1938. Known also as Merlen Cymreig. Seen stuffed and mounted on plinth outside The Harbour Station. She is now stored under cover.
Comments
Posted by Theo Rumens on November 4 2008 at 06:32
It is called Welsh Pony
she has also been repainted in a quite attractive blue now
---
Posted by Steve Griffiths on November 25 2020 at 08:40
Following her heavy repair/rebuild, Welsh Pony has now (summer 2020) been returned to steam and re-joined the active fleet.
---