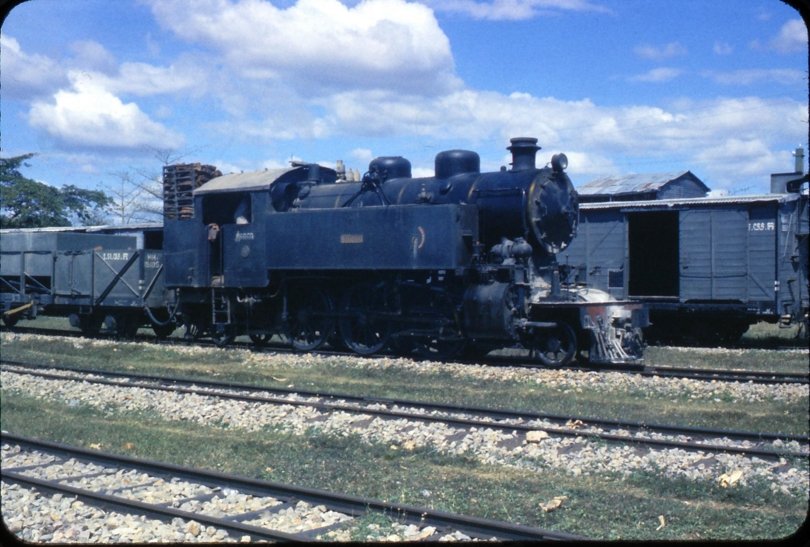 Tank engine
Photo taken in 1965 by my father en route to Anchor Wat.
Comments
Posted by Malcolm Wilton-Jones on July 28 2020 at 13:41
This is a former Java SS1700 class loco taken by the Japanese to Malaya during WWII and subsequently sold to Vietnam who passed some on to Cambodia. Originally numbered in the CC30 series by the japanese the original Cambodia numbers were in the 12.001 and up series, later becoming the 131.001 series. Nos 1, 3 & 4 survived in 1990 and one has been preserved outside a temple near Phnom Penh.
---