Gallery > Modelling > 009 model rolling stock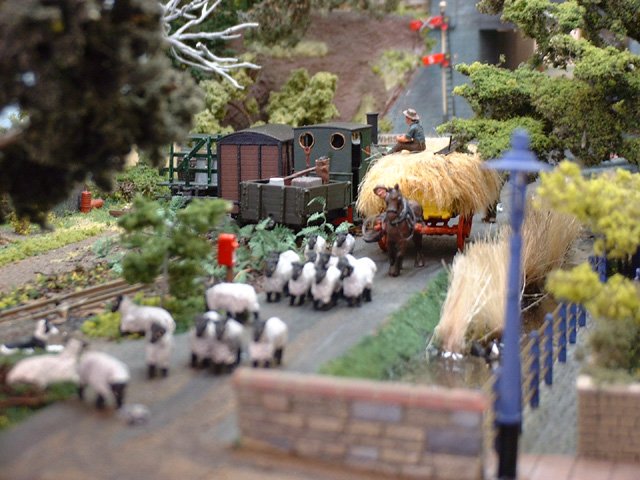 Herding sheep on Newton Road
Newton Halt is a super-detailed, freelance, micro model railway layout depicting a 1930 scene of a small part of the narrow gauge Castleby Light Railway at the point where it is crossed over by the standard gauge Great Western Railway.
The GWR (00) crosses the CLR (009) on an embankment and overbridge.
The CLR trains enter and leave the layout alongside the main Newton Road and under the GWR overbridge.
The photo shows a busy Newton Road with sheep running amok while the CLR loco passes with ease towards Newton Town station.
Look at www.ng-railways.co.uk for more photos.
| | |
| --- | --- |
| Copyright | nil |
| Taken | 30 October 2006 |
| Camera | Fuji Finepix 2400Zoom |
| Lens | Unknown |