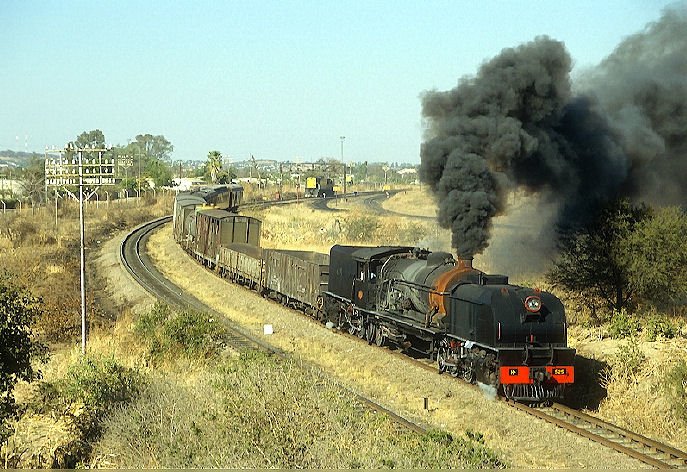 14A525
NRZ 14A525 replaced the derailed 16A class on the globe steam special to Heany Junction. Fine main line action!
Comments
Posted by Mario D. Bagat on January 3 2008 at 12:01
Hi, I am an italian man that was working for the Rhodesian Railways i n 1956/1958, as fireman on these kind of steam engines, all around the Country, from Salisbury (Harare) to Umtali (Mutare), From Bulawayo to Que Que and Gwelo. I lived for several months in Lochinvar and I was a member of the Lochinvar Railways Recreation Club, when the manager was Mr Peter, and in the Canteen Mrs. and Mr Pearson.
I had very good times in those years and meet very nice people, and I can say I feel nostalgic. My dream is the possibility to come another time to see those places. Best regards to all the persons that will read me.
---
Posted by Alto Soprano on May 26 2018 at 08:32
Grazie Mario,
The LRRC became Hideout Club 99 which we carried on the tradition from '75-90. Had great tennis court and double swimming pools and ofcourse the popular garden restaurant. Heard the place is in shambles. But watch the space.
---