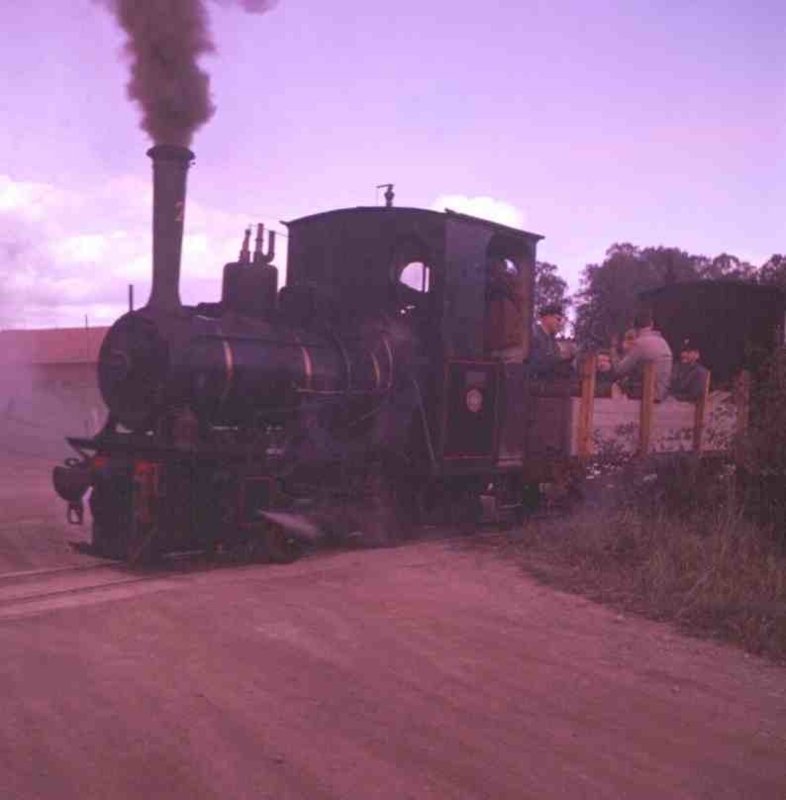 Locomotive
Svenska Jarnvagen Klubben Another volunteer restored locomotive
| | |
| --- | --- |
| Copyright | Max Sinclair |
| Taken | Date unknown |
| Camera | Rolleiflex 21/4 square |
| Lens | Carl Zeiss Jena Tessar 50mm f2.8 |
Comments
Posted by Ben Fisher on September 17 2008 at 15:26
Shouldn't this group of pictures be filed under Sweden instead of UK?
---
Posted by Hans Blomberg on November 18 2009 at 13:41
This is the Swedish museum railway Östra Södermanlands Järnväg`s first line (gauge 600 mm) at Lina Bruk brickwork close to Södertälje south of Stockholm before they moved to the line between Mariefred and Läggesta. The locomotive is nr 2 Dylta which is still in service in Mariefred.
---