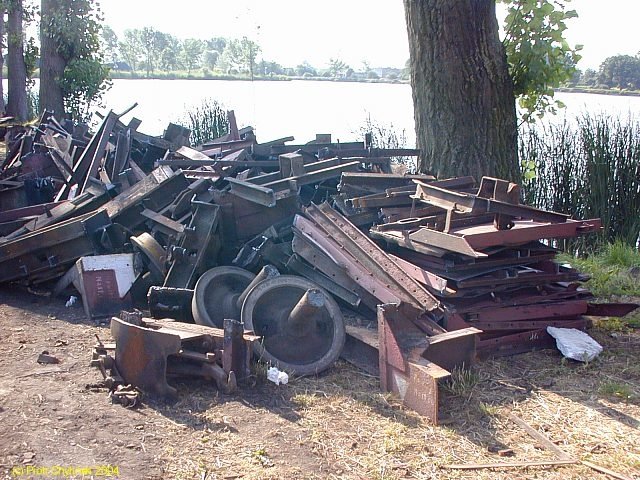 Death of sugar trains in Poland
Please, don't ask me, if sugari railways in Poland are still existing.
In 2002 Sugar Mill Dobre closes its line, and scrapped its rolling stock, as shown on photo. Some vehicles from these railway were saved by FPKW.
In 2003, last two networks in Kruszwica and in Tuczno was closed.