Worldwide Narrow Gauge Railway News
Most of our news comes from railway RSS feeds - if your railway has a feed, please let us know.
On BBC2 on Friday 19th January at 18:30, and BBC iPlayer afterwards.
Join Michael Portillo as he journeys from Criccieth to Caernarfon, stopping off at places of interest along the way including the Ffestiniog and Welsh Highland Railways.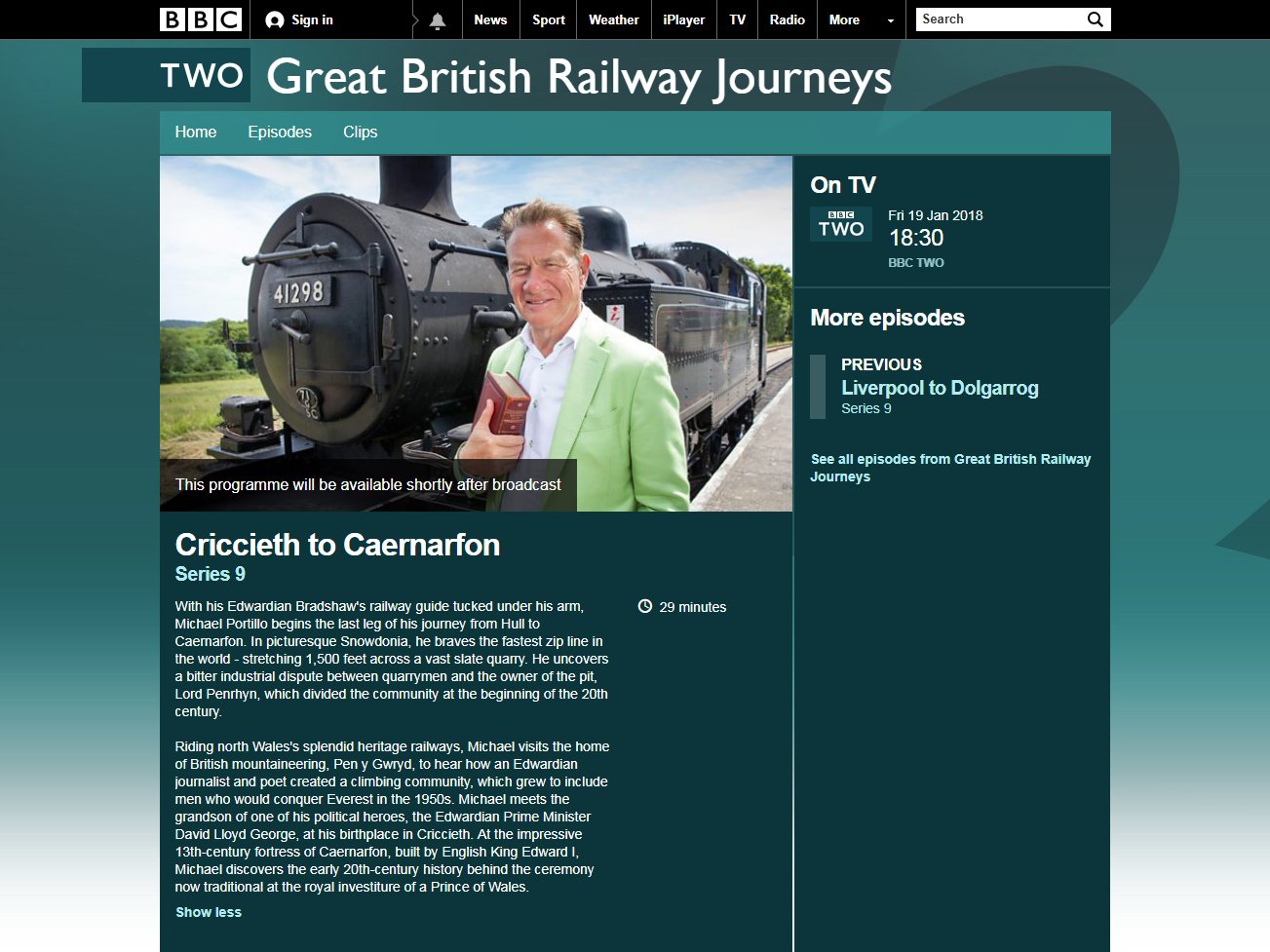 Posted by Peter Bowyer on 11 January 2018